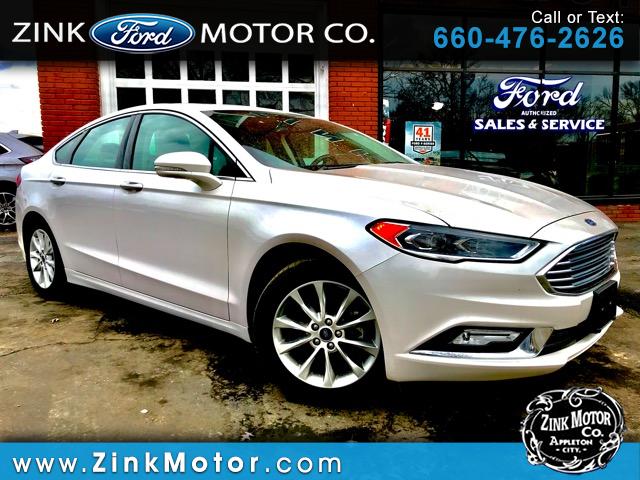 Join me in reviewing my time behind the wheel of the 2017 Ford Fusion SE!
Car Specs:  2017 Ford Fusion Se FWD with 1.5L EcoBoost Engine.
E.P.A. Reported fuel economy:  City - 22 / Hwy - 34
My results: 25 mpg combined / 33 Hwy
First impression of the car:  It has a nice stance and sporty look.  Body lines are sleek.  The aluminum wheels are nicely proportioned in relation to tire sidewall height and wheel well opening.  This Fusion has the premium white platinum tri-coat paint, a very elegant and timeless color.  Moving to the interior, the leather seats are comfortable and all of the controls are in easy reach.  The telescopic steering column is a wonderful feature that I personally wish every vehicle was equipped with.  Visibility out of windows and mirrors is good.  I felt comfortable both passing and backing out in crowded parking lots.  The radio has a nice sound and with SYNC pairs seamlessly with my phone.  The car has ample storage compartments and cubbies.  The rear seat has a center arm rest and cup holder that folds away allowing the rear to seat three. 
It is currently winter here in Missouri.  To give you an idea of current conditions.  It was negative 16 degrees Fahrenheit when I left home this morning!  Fortunately, this Fusion has both remote start and heated seats!  A feature I have been very thankful for.  The car warms up quickly.  Much quicker than I expected.  We have had a couple days with snow and ice recently.  I was surprised how quickly the car cleared the front and rear windows.  The heated seats have three temp settings and warm up quickly as well.  I'm not one who typically uses backup cameras.  I generally prefer to use the mirrors and my own senses when backing.  I did encounter a scenario where the backup camera proved quite useful.  One of the snowy mornings I was backing out of my driveway and the rear driver and passenger windows were still covered in ice.  I was able to use the backup camera to view the blind spots created by iced over windows and safely back out of my driveway. 
This has been a very unique test drive.  I have had the opportunity to drive this Fusion on dry roads, in the rain, in/on the snow, in/on the ice.  The car handled exceptional in all conditions.  It even exceeded my expectations on the snow and ice.  Traction was good, as was stopping ability.  The only thing I found this car wanting for was power.  This particular Fusion has the 1.5L 4cyl engine.  While it is responsible for powering the mid-size car to the reported and very respectful 34 HWY mpg.  I would not call the car peppy or powerful.  Driving in a calm, responsible manner, the engine is perfectly adequate and drawls no attention to itself.  If you are in a hurry or want to take advantage of the paddle shifters in sport mode.  You might find the engine lacking and may want to consider a Fusion with the 2.7L EcoBoost V6 engine.
Overall the Ford Fusion has been and continues to be a great, versatile vehicle.   It has a smooth, quiet ride and is available with an array of options to suit buyers taste and budget.